A music centre in a disadvantaged seaside community where a variety of music programmes link together and create access to musicmaking and progression into performance, further education and qualification.
The Hothouse youth programme is located in a music centre in a disadvantaged seaside community, Morecambe, in the North-West of England. Here, a variety of music opportunities link together to create access to music-making and to support progression into performance, further education and qualification.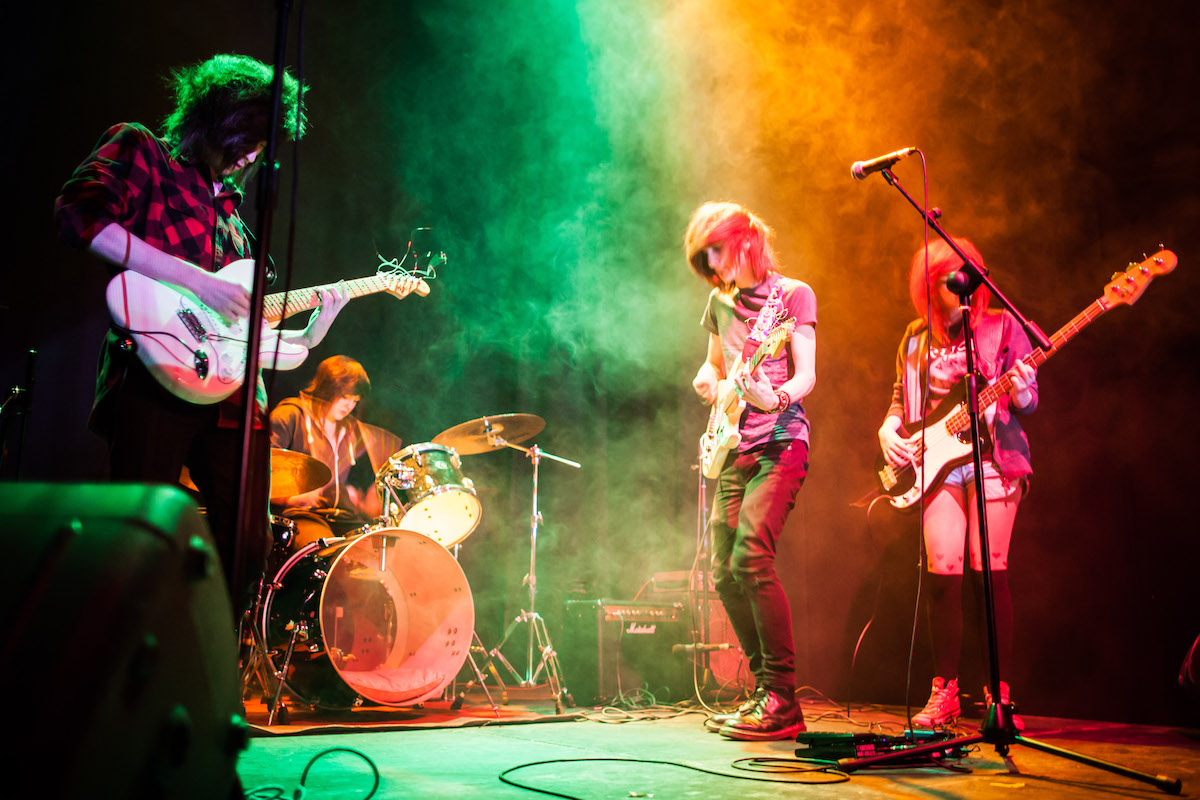 Goals
The Hothouse Youth Programme has several strands aimed at enabling young people to learn, meet each other, develop new music and perform in a professionally supported environment. Particular aspects are targeted at young people from the very deprived areas of the local community.
Context
The Hothouse is a well-equipped community music centre in the seaside resort of Morecambe on the North West coast that has five music studios and a venue. It is the base for the community music charity More Music, who have been working in the district for over 23 years developing strategic programmes of music-making across the community with a particular focus on creativity and inclusion.
Morecambe is one of the 10% most deprived areas in England on official measures for income, employment, health, education, living environment and crime. More Music is committed to developing bespoke creative opportunities of the highest quality to provide outcomes for learning, personal development, health and well-being.
The Youth Programme runs in 10-week terms, with over 150 young people (aged 10 -18) attending weekly sessions. These include:
LYVE (Lancashire Youth Vocal Ensemble) (18:00 – 20:00 Mondays)
Hothouse Youth Leaders (17:30 – 19:40 Wednesdays)
Stage Open House (19:00 – 21:30 Thursdays)
Friday Night Project (18:30 – 21:00 Fridays)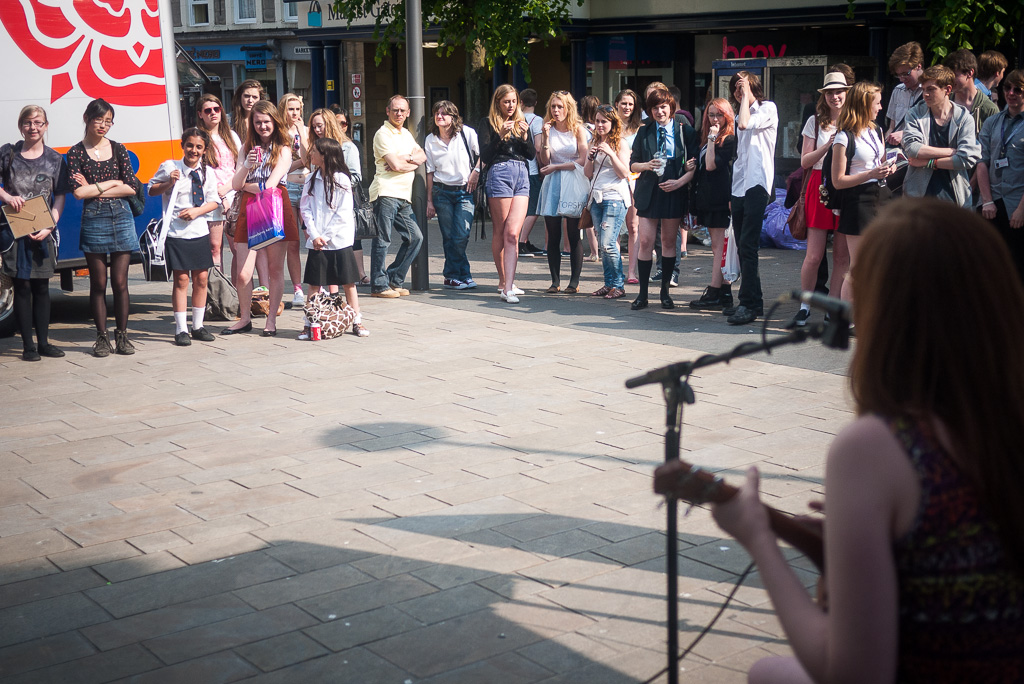 Stages Live and local Festival Stages take place every couple of months throughout the year.
The programme is led by the Youth Programme Manager, supported by a team of freelance music leaders who are able to work in many different musical genres.
Content
This is an ongoing programme of integrated provision for young people from across the district who want to make music in a self-directed way. It is primarily about popular music-making with band instruments (kit, guitars, keys), music technology (computers, modules) and vocals.
The foci are:
it is all about making NEW music, finding bands, writing songs, recording and performing;
it is all about finding friends, making new social groupings, connecting with people you don't normally meet, sharing with each other and the wider community;
it is all about personal progression both in terms of specific skills an also in confidence and creativity.
Teaching and Learning Approach
The teaching and learning approach adopts the following elements:
Open and inspiring musicians sharing their knowledge;
Young people finding the space that they want to be in;
Offering new opportunities and opening ears to possibilities;
Quality facilities and resources available to all;
Long term development, based on evaluation and reflection;
A youth work approach which considers all aspects of personal and social development; and
A pedagogical practice that is developed through constant reference to national knowledge from partners and peers. These include Youth Music's evaluation gatherings of funded work and the Youth Music Network site; Artworks—a long-term practice development programme for participatory artists; plus others such as MusicExpo, MUFU and ISME.
Review, planning and evaluation
After each session, the music leaders sit to talk and reflect on the musical happenings and the personal developments that were observed within the session. These meetings can take an hour, sometimes longer, and help to develop plans for the next week's session. In addition, at the end of every term the team has a 3-4 hour evaluation that reflects on every aspect of the programme and develops overarching plans for the next term and beyond.
Practice and review are informed by a strategic vision for the programme within a three-year Business Plan for the organisation as a whole. In this way, the intention is for everything to connect to a central idea that is developed with the music leaders and programme managers and is responsive to what is taking place with the young people.
Positive outcome for children/young people
The positive outcomes for participants include the following:
Extended musical understanding, skills and communication through access to high quality, sustained, diverse and inclusive music opportunities (identified through conversation, music leader observations, recordings and films);
Improved musical skills and abilities developed through bespoke progression routes that support participants in the realisation of their full musical potential (identified by questionnaires, planning meeting notes, music leader assessments);
Improved self-efficacy (i.e. self-esteem, skills, engagement and confidence) and emotional resilience (identified by attendance records, new songs, planning/evaluation meeting notes);
Increased opportunities to develop leadership and decision making processes and to raise aspiration in relation to life chances (identified by Arts Award portfolios, questionnaires, meeting notes from sessions, planning notes by the groups); and
Developed sense of place and an awareness of the unique and positive qualities of local community, raising aspirations and encouraging local pride. (identified by creative output, reduced vandalism on building and in locality, new attenders).
Key features of Teacher/Leader behaviour
Music Leaders demonstrate the following:
Passion for working creatively with young people;
Understanding of modern music styles;
Ability to respond to requests and act quickly;
Interest in reflection, evaluation and planning;
A variety of musical skills and ability to share them;
Ability to work as a team and to support each other in group leading;
Interest in professional performance, risk taking and innovation;
Curiosity, perseverance, pride and respect;
Belief in long term development;
Positive role models; and
Commitment to youth work training.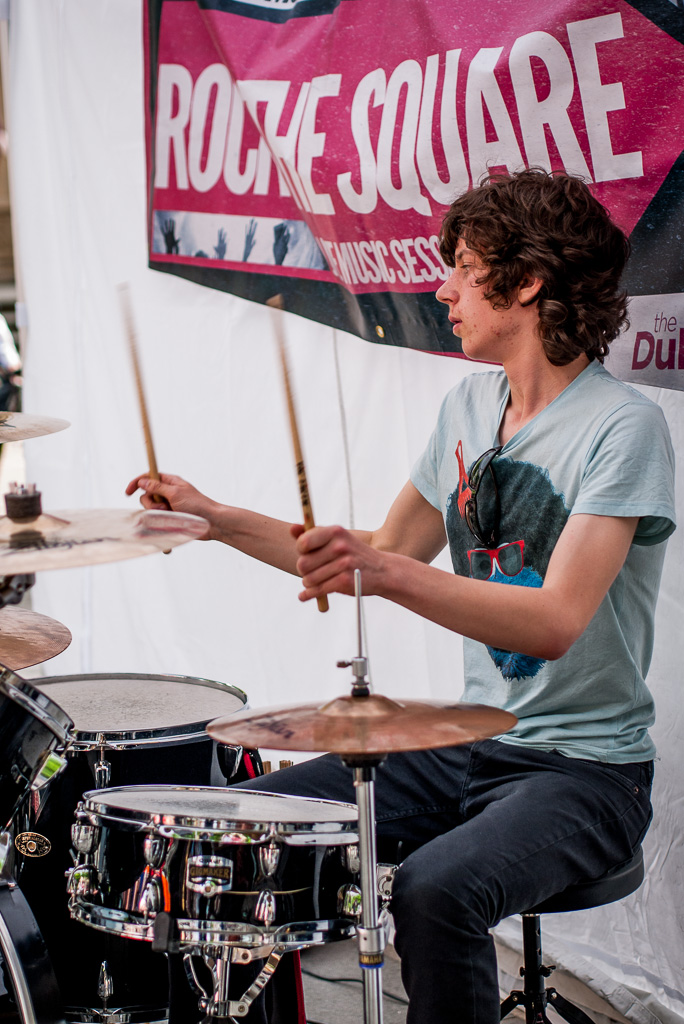 Key features of context, content and activities
The work of the programme is characterised by:
Long term funding that enables the reputation of the sessions to spread across a district and time for trust to develop;
Quality facilities, resources, marketing materials and support;
A varied offer that allows different young people to access successfully their first engagement and then follow on to new activities;
A core set of values and vision for the organisation and sense of ownership in the whole project by the team;
Physical context within a very deprived community that is connected to a larger district.
Other factors
The music leader practice is well-supported and grounded within a clear, community music driven philosophy. More Music is a deeply reflective organisation and has grown over the past 24 years alongside the development of a powerful community music pedagogy. This has been formed by many key community UK organisations, such as Sound Sense, Youth Music and NPME.
Replicable and adaptable
The principles of delivery from each of the different sessions could be replicated in a variety of contexts. The connected model could be adapted within a different kind of music centre with self-directed music-making connected through a variety of sessions, or through an organisational partnership approach. Core requirements are expert music leaders who want to make space for young people to create and are interested in the youth work aspects, commitment to quality performance, long-term engagement with a local community and careful resource planning and management.
Resources