A creative music making project delivered in partnership between Rhythmix and East Sussex Targeted Youth Support.
Make Waves ( http://rhythmixmusic.org.uk/make_waves.html – formerly Live in the Valley ), has been running in Hastings and Rother (East Sussex) for over 15 years and has supported thousands of young local people to become musicians by providing creative opportunities in areas of high deprivation. The programme provides gigs, new music and a positive activity for young people in a locality that often struggles to offer them opportunities. A number of the young people have joined the Rhythmix team as music leaders, supporting this and other programmes. The strength of Make Waves derives from years of continuous consultation with young people.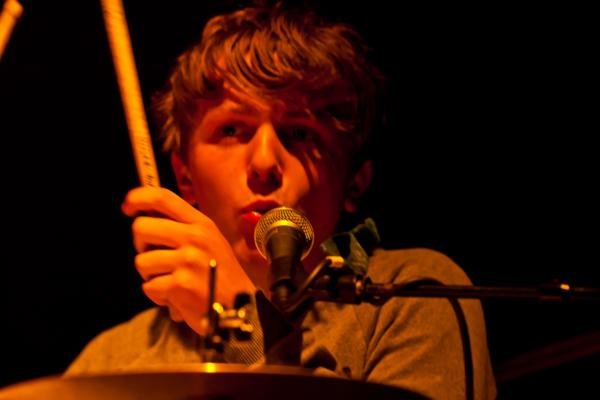 Make Waves is provided in partnership between Rhythmix ( www.rhythmixmusic.org.uk ) and East Sussex Targeted Youth Support (TYS). Make Waves aims to have a programme of eight weekly programmes of high quality music-making sessions for young people aged 11 to 19 at six locations across Hastings and Rother in areas of high deprivation and documented high instances of Children in Challenging Circumstances. These sessions mean Make Waves is able to offer places for up to 90 young people per week to make music.
Sessions are provided by a Music Leader (ML) and Trainee ML, with the support of an appropriate TYS Youth Worker. TYS Youth Workers make referrals into music sessions from caseloads in order to ensure that the project engages with targeted young people. The Music Leader trains new Trainee MLs from the local population, some of whom will have come through these local music projects.
What are the goals of the work?
The goals of this project are to help young people in Hastings and Rother make music and to aid the personal achievement of young people from East Sussex's most deprived wards through participation in music making sessions, recordings and public performances.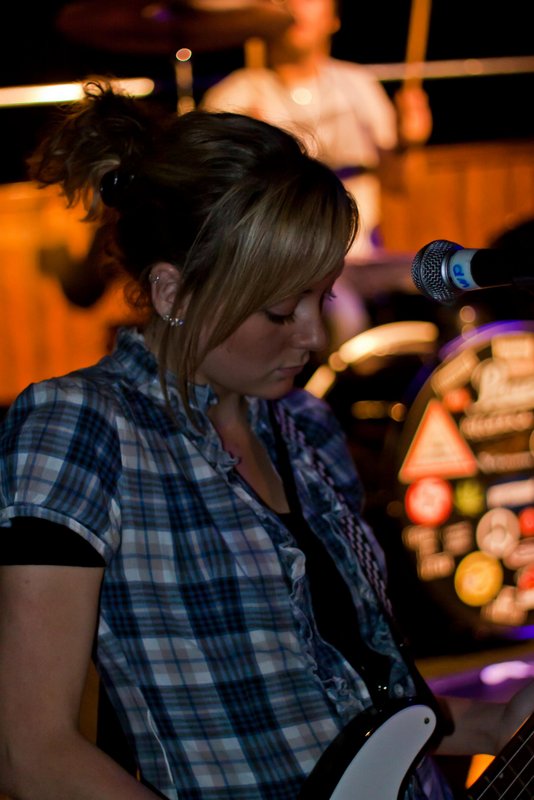 Make Waves' current programme is a collaborative project between Targeted Youth Support (TYS) Hastings and Rother, and Rhythmix. The project's ethos is to help all interested young people to achieve through the medium of music composition, small group music practice and public performances. This provides for a full range of positive, personal and social outcomes for young people that are central to the values of both organisations.
TYS offer a range of sporting and creative activities, of which the Make Waves music project forms an important part and consistently providing between two and 16 hours a week over the past five years. Rhythmix provide music activities across the South East of England. Co-working on the Make Waves project has made possible the continuation of open access music making projects in Hastings and Rother in areas of high social and economic deprivation.
Make Waves does not operate a fixed curriculum, although many of the project alumni—whose first real experience of music-making and performance came through the project—have gone on to achieve in music in formal education at local institutions for GCSE, FE and HE qualifications.
Make Waves intended outcomes are:

To increase young people's music skills;
To improve children and young people's self confidence;
To improve young people's social skills and behaviours;
To develop music leaders and trainee music leaders' skills and knowledge; and
To improve young people's ability to raise the profile of their music.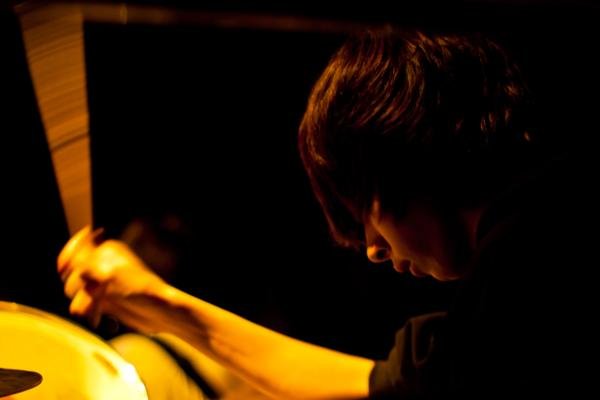 What is the context of the work?
The Make waves project work takes place in local youth clubs and schools, outside of school hours, and includes rehearsal spaces at Hollington Youth Centre which the project helped to establish as part of a UK Music initiative and Bexhill Academy. It is led by TYS and Rhythmix.
All participants are aged between 11 and 19 years old.
Typical individual weekly sessions are attended by up to 15 young people, with 10 to 12 young people being a normal range. In the past, it has been possible to provide as many as eight weekly sessions and the current aims are for six weekly sessions between late 2016 and 2019. The expectation is to provide places for between 60 and 90 young people each week.
Make Waves has been a continuation of open access music making projects that have been organised in Hasting and Rother by Rhythmix since 1999. These were originally known as Live in The Valley. There is every intention to continue running the current project beyond 2019.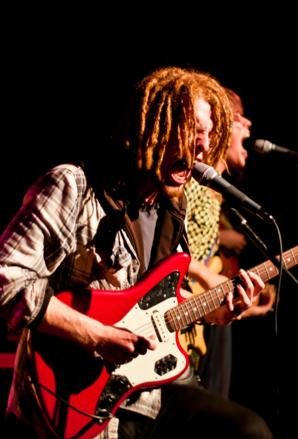 What are the key features of the teaching and learning approach?
Please describe the methods used and if relevant please note any underpinning key assumptions, references or models.
Make Waves provides a wide possibility of non-formal music making experiences that relate to the opportunities being requested by the young people. To date, the predominant requests have been for contemporary styles of rock and pop music, DJ'ing and remixing in urban and dance styles, as well as digital music production of most contemporary styles using computers, recording interfaces, software and controllers. The programme is both learner-centred and flexible, requiring a wide range of music styles to be offered by the Rhythmix tutor team.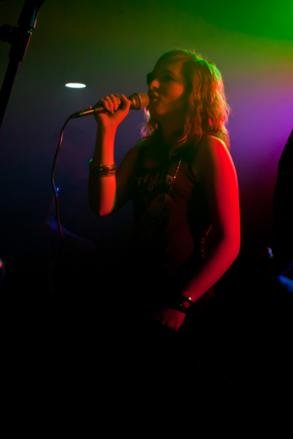 The project work is provided in two-hour sessions, once a week. These run across the school term. They are organised by a Music Leader and often supported by a Trainee Music Leader. At the end of each term, there is a cross project performance event in which the young people are invited to join. There is also a programme of professional development aimed at increasing capabilities of all tutors and educating new music tutors to work on local projects.
The sessional work concentrates on small group learning, so that—in a session attended by 10 to 15 young people—they will spend the majority of the session working in up to four groups of three to five.
The session emphasis is on creating and performing original music. Although the use of 'cover versions' can be a useful introductory, confidence building tool, it has been the experience of the project that a more notable sense of involvement, ownership and enjoyment comes from the creation of original material, and is especially evident in those who go on to make public performances. The experience has also created a platform for self-expression that many of the young people report they did not have previously.
An exception to the above statement is the use of pre-recorded tracks in DJ sessions where the emphasis is instead on helping young people to develop their skills in track selections and mixing techniques that add a level of original interpretation to a DJ set.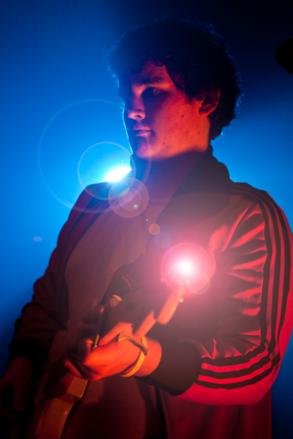 Groups are assumed to be mixed in skill and experience and tutors are expected to be able to direct the young people to work together, no matter what the difference in starting levels. In order to achieve this, tutors are educated to teach with flexibility and clarity. Use of language is expected to be concise, clear and not to rely on the students having any prior understanding of music theory. A tutor may decide to use music notation as a tool in a session, depending on the young people with whom they are working, but the bulk of learning and teaching is conducted aurally and by performed examples.
Because sessions contain more small groups than tutors the tutors will review the work of the of a group, offer advice and guidance and set a task for the group to get on with on their own whilst the tutor rotates his or her time amongst the other groups at the session. The young people will be set tasks that test and stretch the current limits of their music skills. In many cases this becomes less a focus on individual technical ability and more a focus on the group's skills at communicating and performing music together in order to build on performance standards.
How is the work being reviewed?
Please describe how success is measured in the work – for both students and leaders, and what processes of evaluation and future development are being applied.
The project manager, session leaders and TYS support staff are engaged in regular and systematic evidence, monitoring and evaluation gathering. The TYS support staff complete reports at the end of every session detailing attendance, including any points of interest that arise in the session and also any items that need following up. The team carry out briefings and debriefings in which all/any issues can be openly discussed and feedback is sought regularly from the participant young people about their experiences.
Rhythmix music session leaders and assistant session leaders are required to make fixed end-of-term evaluations that are based on their weekly experiences and the formal data collection from the young people in the form of feedback questionnaires. These reports are centrally gathered online and are accessible to the Project Manager for Make Waves to inform the on-going design and effectiveness of the project. Overall, the evaluation of evidence sources is a continuous process, with end-of-term reviews drawing on both quantitative and qualitative data.
More general information about Rhythmix evaluation
Rhythmix has been collating evidence and evaluation for more than 15 years and has a rigorous system in place to ensure that outcomes are monitored and evaluated. The gathering of evidence includes systematic gathering of several components (see below):
The monitoring of outcomes use:
Monitoring forms;
Evaluation Forms, covering Positive Aspects, Challenges and Difficulties, Conclusions and Specific Actions Suggested;
Questionnaires for young people and partners;
Other evidence, including Photographs, Recording (CD/Video), Letters/comments from Youth professionals/guardians and young people.
Workshops are participant-led and the first workshop involves tutors consulting young people about their ideas, musical interests, existing skills and what they hope to achieve. This will help the ML set a baseline of the development of young people's musical, personal and social skills that can be used to evaluate impact at the end of their programme. MLs, supported by the Team Leader, are responsible for gathering information from participants, parents/carers and setting staff, with Regional Co-ordinators gathering feedback from MLs and partners.
All workforce development (WfD) activities will have monitoring and evaluation carried out by the trainers and participants. Some activities will include follow-up information gathering to assess the longer-term impact of the WfD between six to twelve months after the original activity.
The Strategic Director gathers together a range of evidence and information on the organisational outcomes through supervision of staff, staff workplans, board meetings, team meetings and feedback from partners, hubs and stakeholders. Organisational outcomes are reviewed quarterly and workshop programme outcomes are reviewed termly.
Learning is shared internally through staff supervision, team meetings, away days and skills sharing sessions. As well as internal monitoring practices, learning from programme outcomes is disseminated through:
Board reports, cascaded through Music Services, MEHs, YM, ACE and Artswork (Arts Council England Bridge Organisation);
MEH steering group meetings, CCC Sub-Groups and SEND working groups;
Rhythmix staff speaking at local, regional and national events; and
Academia, through regular collaborator, Dr Ally Daubney.
What are the positive outcomes for children/young people – are they some or all of musical, social, personal, educational - how and when can they be identified?
Positive outcomes for YP attending the project include: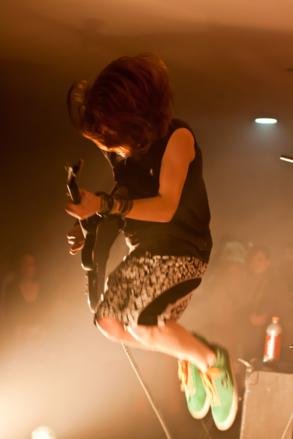 Higher levels of observed self confidence;
Better communication and interpersonal skills identified by tutor feedback;
Lower instances of antisocial behaviours, as identified by session records made by the tutors and support staff;
A sense of achievement through the creation and performance of music, as identified through feedback from the young people;
Better understanding and application of the use of musical instrumentation and music theory in creating music, as evidenced by the nature of the music made by the young people; and
Improved personal and group music skills, as documented by the tutors' assessment of sessions and performances.
What are the key features of teacher/leader behaviour that are enabling those positive outcomes?
Key music leader qualities that enable these positive outcomes are:
Experience of providing music in non-formal settings;
Being empathetic and approachable in sessions;
Having an understanding of approaches to different preferred learning styles and be able to apply these in a session;
Being encouraging towards the young people in recognising individual progress in mixed skill group settings;
The ability to support and encourage peer-to-peer feedback with positive language; and
The ability to mediate difficult behaviours that might set back a group or an entire session.
What are the key features of context, content and activities that are enabling those positive outcomes?
Peer reinforcement of positive personal achievements has been the major spur in young people recognising their own positive outcomes, all of which are supported by appropriate encouragement from tutors, support workers and YP family members.
The programme uses small 'in session' performances, as well as the large end-of-term cross project performances. Each of these has provided excellent motivation to the young people in achieving positive outcomes.
The musical outcomes are only achievable through the quality of the tutors learning and teaching approaches in sessions.
What other factors in this case are contributing to those positive outcomes?
The ability to create strong sessional content for multiple small groups is greatly increased by the provision of well-maintained, well-equipped musical rehearsal and recording spaces. The music technology side of the project is only possible through the provision of computers and software. The Make Waves project has been fortunate to have such spaces made available at HYC and Bexhill Academy.
How replicable or adaptable is it?
The Make Waves music project is a continuation of projects going back to a single weekly programme in a school in St Leonards, East Sussex in 1999. This focused predominantly on one style of music. The project now covers all contemporary styles and has been provided in over ten different locations. As such, this is further evidence that the two-hour weekly programme for up to 15 young people of contemporary music learning in an open and informal session should be entirely replicable and adaptable, as well as scalable according to the number of weekly sessions.
Contact Information